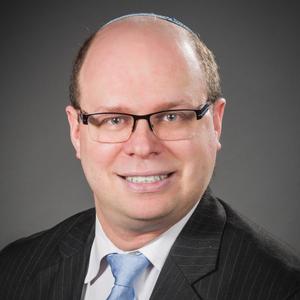 David Rosenthal, DO, PhD (he/him), is the Medical Director for the Center for Young Adult Adolescent and Pediatric HIV & the Medical Director for the Center for Transgender Care at Northwell Health; his offices are in Rego Park, Lake Success, and Great Neck in New York, USA. His work is supported by funding from the New York State Department of Health AIDS Institute, and Health Resources and Services Administration. These grants allow his program to support 19 staff members focusing on all aspects of outreach, linkage, care coordination, risk reduction, medical care, psychosocial care, and mental health for people living with HIV, people in need of HIV prevention with PrEP and other tools, and who identify as members of the Transgender and Gender Non-conforming community (TGNCNB). In addition to focusing on the comprehensive health care of adolescents and young adults living with HIV, Dr. Rosenthal has been an advocate for HIV prevention, and LGBTQ cultural competency in health care.
In July 2016, he launched the Center for Transgender Care for Northwell Health, to coordinate care for transgender and gender non-conforming individuals, in collaboration with clinicians from Internal Medicine, Pediatrics, OB/GYN, Psychiatry, Urology and Surgery service lines at Northwell Health.
Dr. Rosenthal is on the steering committee for LGBTQIA+ Health Care for Northwell health and has developed and advocated for LGBTQIA+ health initiatives, healthcare transformation for LGBT, and has driven systems change for sexual orientation and gender identity health informatics. He is a fierce advocate for health equity.
Dr. Rosenthal is an Assistant Professor of Medicine and Pediatrics at the Zucker School of Medicine at Hofstra/Northwell and regularly teaches undergraduate, and graduate medical education as well as continuing medical education. He regularly lectures about HIV treatment, HIV Prevention (with PrEP and PEP), Transgender Healthcare, and LGBTQIA+ Healthcare.
Events featuring David Rosenthal, DO, PhD
Mar 11, 2022
2:30pm — 3:30pm
Events featuring David Rosenthal, DO, PhD
Mar 11, 2022
2:30pm — 3:30pm