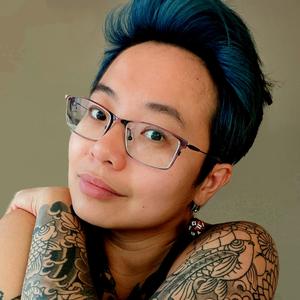 Paula Angela Escuadra (She/Her) has spent over a decade working to elevate the power games can have to redesign conversations around what it means for humans to engage with complex systems. At present, she co-founded and co-chairs the IGDA Climate Special Interest Group, a grassroots community of scientists, researchers, and game developers tackling the climate crisis. In her day-to-day, she is building the games research program for Microsoft Xbox Game Studios' Cloud Publishing team.
Prior, she led a community-based participatory research program within Google Ethical AI, identifying ways in which societal context can support human and algorithmic bias mitigation. Before that, she developed the user research team for Stadia platform's gameplay R&D team, and Stadia Games & Entertainment's publishing division (with a strong emphasis on accessibility and inclusion).
She earned her double masters in Business and Public Administration with an emphasis on sustainability and resiliency building from Presidio Graduate School of Sustainable Management.
Events featuring Paula Escuadra
Mar 17, 2022
10:00am — 11:00am