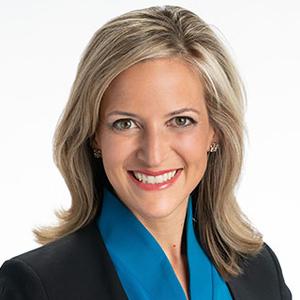 Jocelyn Benson was elected Michigan Secretary of State in 2018. She brings a lifetime of elections advocacy and public service to her role as chief election officer and motor vehicle administrator for the state of Michigan.
During her tenure Secretary Benson has distinguished herself by offering new customer service initiatives designed to greatly reduce wait times in branch offices and overseeing implementation of two voter-approved ballot proposals: Proposal 2 that established an independent citizens redistricting commission to eliminate gerrymandering in legislative and congressional districts; and Proposal 3 that established constitutional guarantees to increase voter access to the ballot through, among other things, no-reason absentee voting.
Prior to her election Secretary Benson served as CEO of the Ross Initiative in Sports for Equality (RISE), a national nonprofit organization using the unifying power of sports to improve race relations. Her experience with RISE has proven invaluable as chair of Michigan's Task Force on Women in Sports, established by Governor Whitmer in 2019 to advance opportunities for women in Michigan as athletes and sports leaders.
Events featuring Jocelyn Benson
Mar 12, 2022
2:30pm — 3:30pm
Events featuring Jocelyn Benson
Mar 12, 2022
2:30pm — 3:30pm