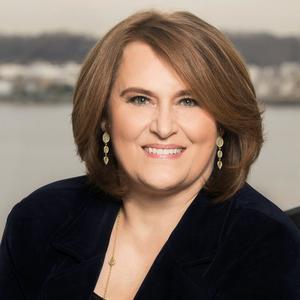 Carissa Christensen is the CEO and founder of BryceTech. She previously co-founded defense company The Tauri Group, acquired by LMI in 2019, and quantum computing software company QxBranch, acquired by Rigetti Computing in 2019. She is an active investor who serves on several earlystage boards.
Christensen is an internationally recognized expert on R&D processes, technology forecasting, and the space industry. She is currently a member of the National Research Council Space Technology Industry-Government-University Roundtable, which advises NASA. She has served on the World Economic Forum Global Future Council since 2018. She is a Senior Advisor to the annual US Air Force Schriever Wargame. She serves on the Advisory Council of the Aerospace Corporation's Center for Space Policy and Strategy.
Christensen is a graduate of Harvard's Kennedy School, where she specialized in science and technology policy. She attended the London School of Economics and was a Scholar at Rutgers.
Events featuring Carissa Christensen