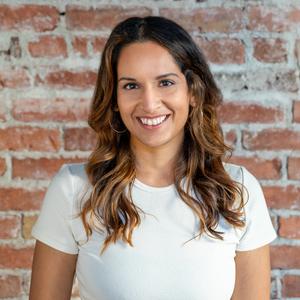 Nandini Jammi is co-founder of Check My Ads, the adtech industry's first watchdog.
As a leading brand safety advocate, she is a trusted advisor to Fortune 500 brands and has testified on her groundbreaking fight against ad-funded disinformation at the EU Parliament
Nandini co-writes BRANDED, a newsletter that investigates the advertising industry's ties to disinformation and propaganda operations. In 2020, their investigation into dark pool sales houses, a loophole that allows bad actors to collect ad dollars blocked by advertisers, was cited in a national security report published by Harvard Kennedy School
In 2016, Nandini co-founded Sleeping Giants, the social media campaign that first led advertisers to flee Breitbart after the 2016 U.S. elections. At Sleeping Giants, she led campaigns that convinced advertisers to cut ties with Fox News' The O'Reilly Factor and Tucker Carlson Tonight. The campaign won a Cannes Gold Lion and a Webby Award for Public Service & Activism
Prior to this work, Nandini was a marketing lead for tech startups in London and Berlin. She graduated from the University of Maryland's R.H. Smith School of Business with a degree in Marketing.
Events featuring Nandini Jammi