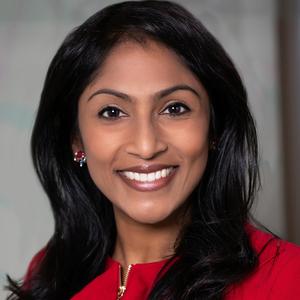 Krish is the President and CEO of Lutheran Immigration and Refugee Service. She previously served in the Obama White House as Policy Director for First Lady Michelle Obama and at the State Department as Senior Advisor under Secretary of State Hillary Clinton and Secretary of State John Kerry.
At the White House, Krish led the First Lady's signature Let Girls Learn initiative. At the State Department, she coordinated development and implementation of multiple programs, including those concerning refugees and migration, engagement with religious communities, the legal dimensions of U.S. foreign policy, and regional issues relating to Africa and the Middle East.
Prior to her time at the White House, Krish practiced law at Jenner & Block in Washington, DC, clerked for Chief Judge Michael Boudin on the U.S. Court of Appeals for the First Circuit, and taught at Georgetown University as an adjunct.
Full biography here: https://www.lirs.org/meet-krish
Events featuring Krish O'Mara Vignarajah
Events featuring Krish O'Mara Vignarajah