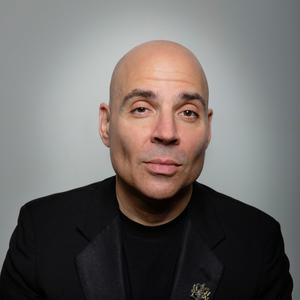 Merck Mercuriadis, a Canadian born music veteran, is the Founder and CEO of the Hipgnosis Songs Fund LTD and Hipgnosis Song Management, a $2.2 billion market cap FTSE 250 Song Management Company which currently owns over 150 catalogs and over 65,000 songs. Since its launch in 2017, Mercuriadis has steered Hipgnosis Songs Fund, Ltd to a leading position in a global market. His credits range from head of A&R at Virgin Records in 1986, to running an international management agency, spearheading chart-topping discs by the likes of Morrissey, Kelly Osbourne, and Iron Maiden, to guiding the careers of Beyoncé, Elton John, Guns'N'Roses, Robert Plant, Macy Gray, Mary J. Blige, Joss Stone, Jane's Addiction, and many others.
In 1986, Mercuriadis co-founded Sanctuary Music (UK). Since departing Sanctuary in 2006, while continuing to personally manage major stars including Nile Rodgers & CHIC, and working with major songwriters like Diane Warren and The Dream. In 2017, Mercuriadis realized Hipgnosis Songs Fund, Ltd., an artist- and songwriter-focused "song management" company aimed at investing in song catalogues with the goal of both protecting the financial interests and empowering the role of music creators in the burgeoning streaming model of the music industry. Mercuriadis made his name challenging the status quo with bold predictions and revolutionary ideas, being a visionary and a disruptor who was driven by a core belief—that the music, and the music creators, held the enduring value of the industry.
For the Hipgnosis Songs Fund, what was a 350 million valuation in the first quarter of 2019— representing between 3 and 4 percent of the worldwide publishing market—it has now become a Fund valued at over $2 billion. Such momentum continues to endow Hipgnosis with the power to acquire a vast number of significant hit-rich catalogs, adding songs owned by such songwriters as Neil Young, The Red Hot Chili Peppers, Lindsey Buckingham, Christine McVie, Richie Sambora, Blondie, Dave Stewart, Chrissie Hynde, Mark Ronson, The Kaiser Chiefs, Rhett Akins and others to the already purchased catalogs of such major players as The Dream, Poo Bear (Jason Boyd), and Nile Rodgers & CHIC.
More recently, Blackstone and Hipgnosis Song Management launched a $1 billion partnership to invest in songs, recorded music, music IP and royalties.