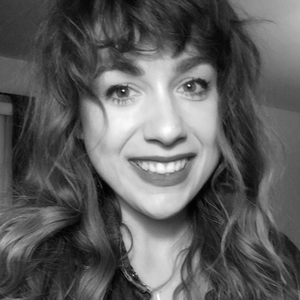 Kirsten Stubbs is a marketing professional with 10 years of experience spanning digital, content, music, sports, TV and hospitality.
As a Sr. Director of Digital Marketing at Interscope, Kirsten has spent the last six years leading digital strategy for a roster of 20+ artists including Olivia Rodrigo, Imagine Dragons, Selena Gomez, Lana Del Rey, and soundtracks including the Academy Award-winning La La Land Soundtrack.
For her work with Olivia Rodrigo, Kirsten was honored on Variety's Hitmakers List, which recognizes the writers, producers, publishers, managers and executives who helped make — and break — the 25 most consumed songs of the year.
Kirsten grew up in the small town of Yuma, Arizona and graduated summa cum laude from the Walter Cronkite School of Journalism and Mass Communication at ASU on a full ride scholarship, with a concentration in Public Relations and Business.
She began her career as a junior at ASU, simultaneously managing a full course-load while managing social media marketing for Shaquille O'Neal, The X Factor USA, UFC and more.
After graduating, Kirsten moved to Los Angeles to pursue her dream of working in music. She spent two years at Roc Nation, managing digital marketing for well-known JAY Z and Rihanna brands including Made In America Festival, Barbados, Armand De Brignac Champagne and D'USSE Cognac.