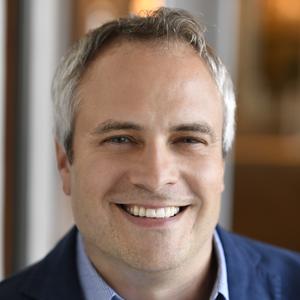 Brad Stone is the author of four books, including Amazon Unbound: Jeff Bezos and the Invention of a Global Empire, published by Simon & Schuster in May 2021. It traces the transformation of Amazon into one of the largest and most feared companies of the world and the accompanying emergence of Jeff Bezos as the richest man alive. Brad is also the author of The Everything Store: Jeff Bezos and the Age of Amazon, which chronicled the foundational early years of the company and its founder. The book, a New York Times and Wall Street Journal bestseller, was translated into more than 35 languages and won the 2013 Financial Times/Goldman Sachs Business Book of the Year Award. In 2017, he also published The Upstarts: Uber, Airbnb, and the Battle for the New Silicon Valley.
Brad is Senior Executive Editor for Global Technology at Bloomberg News where he oversees a team of 65 reporters and editors that covers high-tech companies, startups, cyber security and internet trends around the world. Over the last ten years, as a writer for Bloomberg Businessweek, he's authored over two dozen cover stories on companies such as Apple, Google, Amazon, Softbank, Twitter, Facebook and the Chinese internet juggernauts Didi, Tencent and Baidu. He's a regular contributor to Bloomberg's technology newsletter Fully Charged, and to the daily Bloomberg TV news program, Bloomberg Technology.
He was previously a San Francisco-based correspondent for The New York Times and Newsweek. A graduate of Columbia University, he is originally from Cleveland, Ohio and lives in the San Francisco Bay Area with his wife and three daughters.
Events featuring Brad Stone
Mar 15, 2022
2:30pm — 3:30pm
Events featuring Brad Stone
Mar 15, 2022
2:30pm — 3:30pm