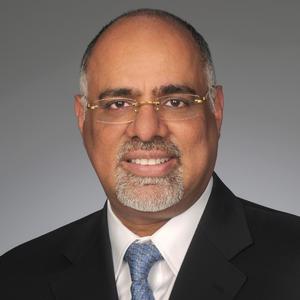 Chief Marketing & Communications Officer and President, Healthcare, Mastercard
Raja Rajamannar is an accomplished global executive with more than 30 years of experience, the last eight of which have been in the role of Chief Marketing & Communications Officer for Mastercard and the President of the company's healthcare business.
Raja successfully led Mastercard's marketing transformation, including developing its Priceless experiential platforms and creating and deploying cutting-edge marketing-led business models. He oversaw the evolution of Mastercard's identity for the digital age, pioneering the company's move to a symbol brand and launching its breakthrough sonic brand platform, which was recognized this year as the best sonic brand in the world.
In his role as President of Healthcare, Raja has overseen the creation, development and successful scaling of Mastercard's healthcare business across multiple regions. Today, it is one of the fastest growing business lines for the company, with network volumes surpassing $120 Bn in a short period of 3 years since launch.
Raja's provocative marketing theories and breakthrough strategies are documented in his first book, Quantum Marketing, Mastering the New Marketing Mindset for Tomorrow's Consumers. Launched in February 2021 and hailed as a "must-read for any marketer who wants to build brands that stand the test of time in the post digital age," Quantum Marketing is a Wall Street Journal best-selling book and the recipient of Stevie and International Book Awards. Several universities are recrafting their MBA curriculum for marketing based on Quantum Marketing concepts.
Raja serves as President of the World Federation of Advertisers, is among Business Insider's Top 25 World's Most Innovative CMOs, Forbes World's Most Influential CMOs, a CMO Club 2018 CMO Hall of Fame inductee and ANA Educational Foundation's Marketer of the Year. Raja also assumed the honorary role of President of the World Federation of Advertisers in 2019.