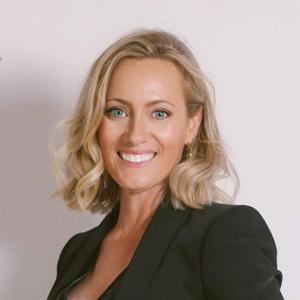 Ann Hiatt is a best selling author, executive consultant, speaker, and investor. She is Silicon Valley veteran with 15 years experience as the right hand to Jeff Bezos (former CEO and Founder of Amazon), Marissa Mayer (former CEO, Yahoo!) and Eric Schmidt (former CEO and Executive Chairman at Google/Alphabet).
Ann relocated from Silicon Valley to Europe in 2018 and sits on several boards of directors in the UK. She also consults with CEOs and their leadership teams across the globe on c-suite optimization through leadership retreats and training. She is also a sought after public speaker and has been on hundreds of stages across 5 continents.
She has published articles in publications such as Harvard Business Review and Fast Company and is a contributing author on CNBC. She has also contributed to articles in The New York Times, Economic Times, The Financial Times and Forbes. Her first book, Bet On Yourself, was published by HarperCollins in 2021.
Events featuring Ann Hiatt
Mar 14, 2022
2:30pm — 3:30pm
Events featuring Ann Hiatt
Mar 14, 2022
2:30pm — 3:30pm