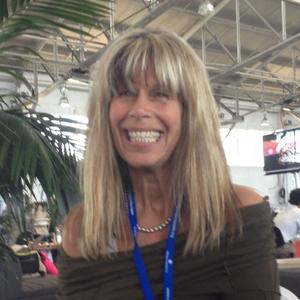 An uber-connector and cross pollinator of people and ideas, Christie is dedicated to bringing together visionaries, doers, and change catalysts to build a healthy world for healthy beings.
As CEO and Co-Founder of Tech Talk | Studio, Dames leads the creation and custom design of face-to-face innovation leadership, change management and executive visibility communications programs for clients. She works with human-centered designers, innovators and media — globally opening doors and building lasting partnerships between business, organizations, individuals and communities expanding their reach for positive change.
In the heart of the early tech boom, Dames founded the Niehaus Ryan Speakers Bureau — creating a communications platform dedicated to strategically placing leaders and visionaries before rapidly growing audiences — including a key role on the launch team for the iMac when Steve Jobs returned to Apple. Her vision brought tech speakers to the forefront through innovative settings, broad-based audience appeal and strategic speaker development.
Christie served as Vice-Chair for the Business and Leadership Forum at the Commonwealth Club of California.
Events featuring Christie Dames