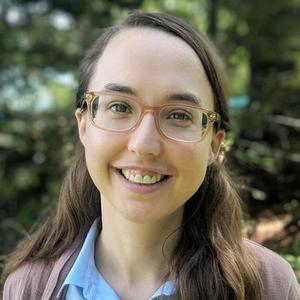 Most organizational leaders tasked with achieving zero carbon emissions by 2050 need guidance on strategies and best practices so they can successfully meet their goals. With nearly two decades of experience working on climate and energy policy, researcher and policy strategist Leah Stokes, PhD studies and teaches about energy solutions that alleviate dependency on fossil fuels. Stokes is an Associate Professor in the Department of Political Science and affiliated with the Bren School of Environmental Science & Management at University of California, Santa Barbara (UCSB). Her deep research shows electrification can cut 75% of carbon emissions while saving lives, strengthening the economy, increasing grid resilience, and reducing the burden of costly weather-related disasters.
"Right now, the grid primarily runs on fossil fuels – oil, gas, coal. We can create a cleaner energy system by deploying affordable, proven technologies to create clean power and electrify our economy," says Stokes, who holds four degrees including a doctorate in public policy from MIT and a master's in environmental science and policy from Columbia University. "If you expand the power grid and add zero-emission electricity sources, the grid goes from 40% clean today to 100% clean in the coming decades. When we pair this with electric appliances, we can cut three-quarters of current carbon pollution. And those electric technologies only get cleaner alongside the grid: they are appreciating assets from a climate perspective. The old model of slowly weaning off fossil fuels is not the way to go. The new paradigm is to fully decarbonize through clean power and electrification, what we call deep decarbonization."
Named a 2020 Grist 50 Fixer, Stokes regularly provides advice to policymakers at the federal and state levels and has given testimony on clean energy and electrification to the U.S. Congress, as well as states and cities. Her book "Short Circuiting Policy" (2020) shows how utility companies promoted climate change denial and pushed back against clean energy initiatives. It was named the Best Energy Book of 2020 by the American Energy Society, listed among the top five climate books in 2020 by The New York Times, and received three awards from the American Political Science Association.
Among other roles, Stokes advises Evergreen Action, a group dedicated to ensuring the Biden Administration's commitment to 100% clean electricity by 2035 is achieved. She also serves as an advisor to Rewiring America, which promotes electrification. Among other projects, Stokes and the team at Rewiring America are drafting legislation that, if passed, would offer grants or tax credits to help with the costs of electrifying homes. Her work is particularly relevant to leaders overseeing residential or commercial new construction, as well as technology companies, auto industry manufacturers producing electric vehicles, and professionals in the renewables and retrofitting industries. In fact, Stokes says, transitioning to clean energy opens the door to all kinds of new markets and jobs.
In her testimony to Congress, Stokes shared recent research that reveals significant health hazards associated with burning fossil fuels, particularly emissions from gas appliances in homes. She emphasizes a transition to clean energy is not just about cleaning up the environment but also preserving our health. The transition is also affordable — electricity is less impacted by market volatility and brings stability and cost savings to households through lower energy bills. Lastly, electrification and a rapidly greening grid will help the U.S. achieve true energy independence.
A passionate advocate for clean energy, Stokes is committed to getting everyone on board, including individuals, communities, institutions and policy makers, in order to widen the circle of action. Stokes reaches audiences around the world as co-host of the top-rated climate podcast, "A Matter of Degrees," which has more than 700,000 downloads, and through her Twitter account, which is a go-to source for analysis on climate policy. She is also regularly interviewed by major media outlets such as CNN, The New York Times and The Washington Post, and her articles are regularly published by top journals and publications including The New York Times.In the influential essay she contributed to The New York Times bestselling anthology "All We Can Save: Truth, Courage and Solutions for the Climate Crisis" (One World, 2020), she makes a poetic case for everyone to do their part.
"When you decide to become part of changing our energy system, you can start small, beginning with yourself, then widen the circle to your community, then work toward the widest circle, which is policy change," says Stokes. "Each one of us can chip away at the laws that keep us stuck in our current energy system. Working together, we can shape it into a new form. Business leaders in particular have a huge stake in our future and their influence is critical to changing policy. My job is to help them understand why deep decarbonization makes sense, then show them how they can play a role in making change. My door is always open."