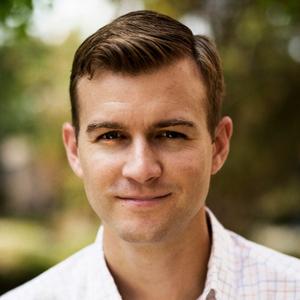 Johnson brings equal parts creative and technical experience to his work. With an MFA in Cinematic Arts at the University of Southern California and a bachelor's degree in computer science, he's well acquainted with the creative concerns of filmmakers and the technical details of creating digital imagery.
Before joining The Third Floor, Johnson worked as a freelance VFX Supervisor for short films, branded content, and music videos, with clients like Mountain Dew and Disney.
At The Third Floor, Johnson worked closely with director Marc Forster as Virtual Camera Operator on Christopher Robin. He has worked as a postvis and previs artist, and tech lead. On Season 2 of The Mandalorian, he led the technical design and rollout of an Unreal Engine-based virtual blocking platform. Now he works full-time as a Lead Developer continuing work on TTF's next-gen pipeline.
Events featuring Johnson Thomasson
Events featuring Johnson Thomasson