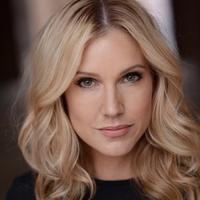 Nominated for the 2023 Producer Award at the Film Independent Spirt awards, Liz Cardenas is a filmmaker from Texas. Included on the 2019 LATINXT, a list of emerging Latinx creators from an initiative by Zoe Saldana, Robert Rodriguez and Lin-Manuel Miranda, she won a 2022 Indie Spirit Award for 7 DAYS and was a 2019 Spirit Award nominee for A24's NEVER GOIN' BACK. The former is an Indian romantic comedy from Duplass Brothers Productions (Tribeca 2021 | Cinedigm) starring Karan Soni and Geraldine Viswanathan and directed by Roshan Sethi, and the latter, a teen comedy directed by Augustine Frizzell (Sundance | SXSW 2018), starring Maia Mitchell, Camila Morrone and Kyle Mooney.
She's written and directed award-winning short films, IMAGO and TREADING WATER, and co-created a successful series of family/kids films. A former journalist for The Dallas Morning News, she's based in Los Angeles but considers Dallas home, where she grew up with her Hispanic father, who immigrated to US from Mexico City, and her Irish-American mother from the East Coast.
Other notable credits include: David Lowery's A GHOST STORY, starring Rooney Mara & Casey Affleck (Sundance 2017 | A24); JULES OF LIGHT & DARK, Outfest's Best US Narrative Feature 2019; Utopia's MATERNA, Best Cinematography & Best Actress Award winner at Tribeca 2020; and the short, BURROS, Executive Produced by Eva Longoria and UnbeliEVAble Entertainment (Tribeca 2021), which also served as development for a feature. Her film, ACIDMAN, directed by Alex Lehmann (Blue Jay, Paddleton, Meet Cute) and starring Thomas Haden Church and Dianna Agron is coming out in theaters and VOD March 31.