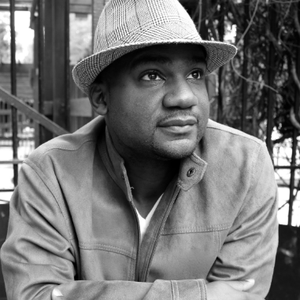 Ramfis Myrthil is a New York-based filmmaker who loves applying a city-grown work ethic to the
world of film and media. He has made his name producing films made by people of color,
women, and the LGBTQ community, and seeks to promote themes of passion and integrity in all
of his work.
A founding partner and President of Beast of the East Productions (BOTEP), Ramfis has built a
successful and proven body of work as a producer. His most recent achievement, a feature film
entitled Cicada (2020), won awards at several film festivals around the world and was
purchased by Strand Releasing for North American distribution. Cicada was also sold to several
distributors in the UK, Germany, Switzerland,France, Ireland, and several other regions for
theatrical release in Fall 2021.
Ramfis got his start in the film industry when he premiered his short film Love and the Small
Print (2012) at the 65th Annual Cannes Film Festival, where it was picked up by Shorts
International for worldwide distribution. He then went on to produce a music video entitled "Any
Other Way" for the legendary rock group The Zombies. After that, Ramfis got behind the feature
film entitled A Boy, A Girl, and A Dream (2018), which premiered at Sundance and was acquired
by Samuel Goldwyn Films for theatrical release.
More recently, Ramfis found great success in the Tribeca Film Festival Creators Market with his
project entitled 5150 (2021), which explores mental illness in the black community. The film was
executive produced alongside David Oyelowo.
Ramfis has joined as an advisor for Sundance Film Institute's Sundance Collab producing
program. There he works with a diverse group of worldwide filmmakers, develops and shares
works in progress, and helps elevate the voices of independent storytellers.
Ramfis' continued success in the film industry has earned him several accolades around the
world. He was named to Stars' 2018 40 Under 40 list in 2018 and served as a recognized
panelist across a variety of film festivals. Ramfis is a regular speaker at the Cannes Film
Festival, the UK's Raindance, and is an established speaker and mentor at South by Southwest.
Ramfis' passion for film is matched only by his drive for sharing his knowledge with the next
generation of students, artists, and creators. In this pursuit, Ramfis has served as a judge for
the 2018 BAFTA Student Film Awards, a member of PAC (Program Advisory Committee) at Five
Towns College, and as an acclaimed speaker at NYU, Columbia University, Hofstra University,
and HBCUs across the country. Ramfis' dedication to giving back is reflected by his international
masterclasses taught around production, financing, development, diversity, and social justice.
Ramfis also volunteers with Mythic Bridge, The Parity Project, The "I Can Still Do That"
Foundation, Teach for America, Schools That Can, Hofstra University's Youth Film Day, and
Blacks on Wall Street. Ramfis continues to share his experience by mentoring students on both
coasts as well as working with NPower, a nonprofit
Events featuring Ramfis Myrthil