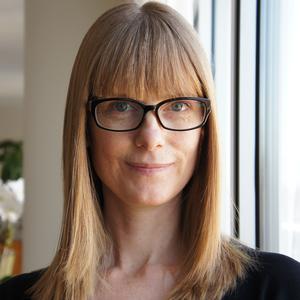 Sandy Fershee is a visionary design and innovation trailblazer with 20+ years solving complex business challenges for Fortune 500 companies, startups, and nonprofits through solutions founded on human-centered design.

Sandy invents the future and transforms how work is done by harnessing the power of business, technology, and design to galvanize complex organizations to become agile industry leaders. As a catalyst for change and innovation, she drives the design of some of the world's future iconic products and services.

Currently, Sandy is Lab Director of D-Ford, Ford's human-centered design team, which she conceptualized and architected when she pioneered and grew Ford's first teams and practices across five continents. By successfully infusing human-centered design into the business, Sandy propelled innovation, including reimagining the 2021 F-150, the top-selling vehicle in the nation.

Sandy has been featured in numerous publications and media outlets, including Fast Company, Forbes, InVision Design Better Podcast, TechNation Radio, and many others. A multi-year presenter at SXSW, her speaking engagements have also included The Next Web and Stanford University.
Events featuring Sandy Fershee
Events featuring Sandy Fershee