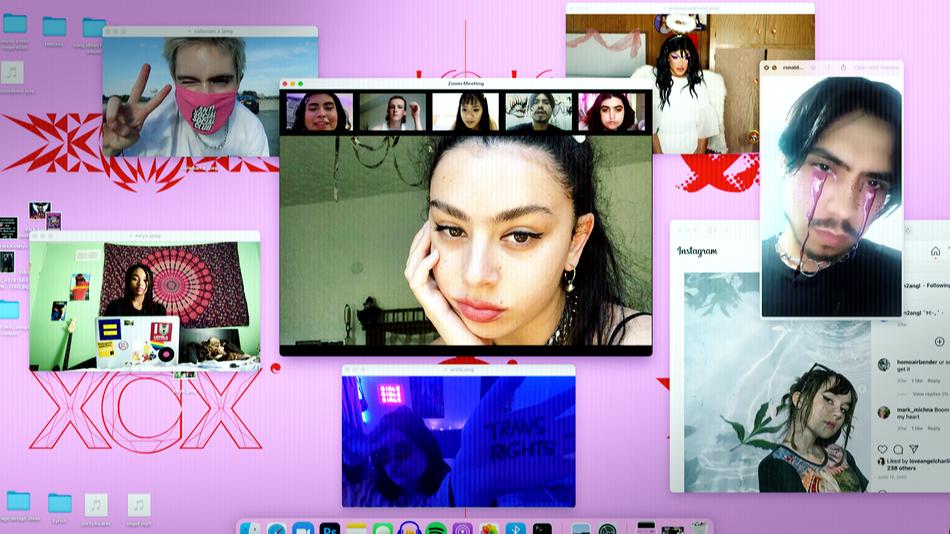 Charli XCX, a global pop phenomenon, was riding high when she had just finished an electric headline global tour. But despite her career success, she was personally unfulfilled, anxious, and her long-term relationship was on the brink.
Everything changed when the COVID-19 pandemic turned her world upside down. Lost in the early days of quarantine, Charli turned to music after announcing she would attempt to make an album at home in 5 weeks.
The unique creative boundaries take Charli on a creative and emotional journey like no other when she is forced to confront her relationship with work, rekindle her relationship with her boyfriend and connect with vulnerable LGBTQ+ fans in need.
Director
Credits
Director: Bradley & Pablo
Executive Producer: Keith Calder, Jess Wu Calder
Producer: Ross Levine, Emmie Lichtenberg, Brian Ferenchik
Editor: Rob Wilson, Arianna Tomasettig, Zoe Schack
Music: Alex Somers
Principal Cast: Charli XCX, Huck Kwong, Sam Pringle, Twiggy Rowley, Ronald Torres Rios, Ellen Davis, Cole Chambliss, Archie Winch, Emiliano Villa, Myra Igwe
Primary Entry: Platinum Badge, Film Badge
Secondary Entry: Music Badge, Interactive Badge, Film Festival Wristband
---
Year:
2021
Premiere Status: World Premiere
Genre: Documentary, LGBTQ, Music
Country: United States
Language: English
Runtime: 70 mins