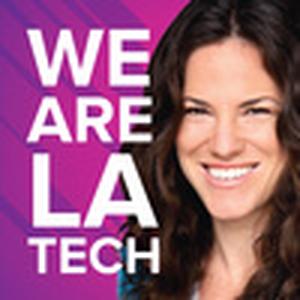 Espree Devora "the Girl who Gets it Done" is the Producer and Host of "WeAreLATech", "Hello Customer" and "Women in Tech" Podcasts. All have hit #1 on iTunes New & Noteworthy across all categories. She created the Los Angeles Podcaster monthly meetup to connect and empower podcasters.
Her company WeAreLATech unifies the Los Angeles tech community aka "Silicon Beach" by creating content and offline 'Experiences' with the purpose to move tech professionals from digital connections to offline meaningful relationships.
Additionally, she leads Customer Experience for Simplecast, a technology company she's been a customer of since 2014, making it easy to distribute podcasts on all platforms while providing podcasters with in depth analytics for their shows.
She has given talks on entrepreneurship and podcasting to many organizations including USC Business School, CBS, South by Southwest, Georgetown MBA and Pepperdine. Most recently she was listed by INC Magazine as one of the top 30 women in tech to follow. Connect with her on Linkedin or on Twitter @espreedevora