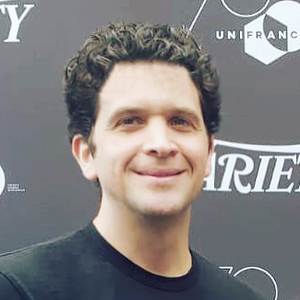 Shaked Berenson has produced, and executive produced fourty-two films including a few SXSW favorites - EXTRA ORDINARY (2018), the Midnighters' Audience Award Winner, TURBO KID (2014), ENTERTAINMENT (2014), TALES OF HALLOWEEN (2014), BIG ASS SPIDER! (2013), and THE AGGRESSION SCALE (2012).
In the past 15 years, Shaked financed, marketed, and distributed over 120 films across all genres. He served as a Board Director for IFTA™ (Independent Film & Television Alliance) since 2011, a PGA (Producers Guild of America) member since 2013.
Currently, as the Head of Media for Be Capital Group, Shaked serves as the CEO of Entertainment Squad, a production and distribution outfit. Its first release was the documentary about Quentin Tarantino, QT8: THE FIRST EIGHT. Shaked also runs The Horror Collective, a genre content production, and distribution label. The outfit's inaugural film will be Elza Kephart's SLAXX.
Events featuring Shaked Berenson