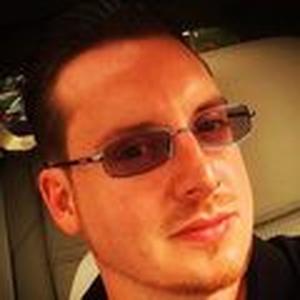 Great South Bay Music Group Inc. is a New York based corporation specializing in A&R, music production, worldwide music publishing, master royalty collection, sound recording royalty collection, home taping and rental royalty collection, song pitching, and music industry consultation. Great South Bay Music Group Inc.'s founder Travis McFetridge is an executive with over a decade of professional music industry experience.
Travis graduated from Fordham University Lincoln Center in Manhattan with a BA in Communication and Media Studies and began his career in the music industry as coordinator of Publicity with Elektra Records. At Elektra he worked on national print and television publicity campaigns for a variety of artists including Missy Elliott, Busta Rhymes, Third Eye Blind, Metallica and Pantera. After learning the intricacies of Publicity Travis made the move into A&R and worked as coordinator of Urban A&R at Virgin Records. At Virgin he developed new projects for Grammy Award winning dancehall/reggae artist Beenie Man, N.E.R.D., Kelis, Dwele, and Gang Starr. While working in the A&R department at Virgin, Travis quickly realized his love for creating great music with artists translated to building great relationships directly with artists, producers and songwriters.
Travis' next step in his career path led him to artist management. He began working with New York based Empire Artist Management handling daily operations for Beenie Man, Gang Starr, and a sleuth of upcoming music producers. It was during his management experience Travis acquired the vital knowledge of all aspects of music publishing as he began to forge a publishing division of New York based Ultra Records. As Sr. Director of A&R at Ultra International Music Publishing, Travis in a seven-year span garnered the company multitudes of ASCAP, BMI Urban Awards, and Grammy Awards. He signed countless artists and producers to worldwide co-publishing deals. Some of his top signings at Ultra were Dorrough ("Ice Cream Paint Job"), Butta Beats (Ne-Yo & Jamie Fox "She Got Her Own"), Zaytoven (Usher "Papers"), Ginuwine, Gorilla Zoe, B.G., Kidd Kidd (Lil Wayne "Mrs. Officer"), Nate Walka (Jamie Foxx "Blame It" featuring T-Pain, Trey Songz "Say Aah"), Nigel Staff (Sean Paul "Give It Up To Me" featuring Keyshia Cole), Delano Thomas (Sean Paul "We Be Burning"), J-Vibe (Keyshia Cole "Heaven Sent").
Following his tremendous success at Ultra International Music Publishing, Travis created Great South Bay Music Group Inc. as a haven for upcoming artists, producers and songwriters. Some of Great South Bay Music Group Inc.'s current clients are YoungStarr Beatz (2 Chains "I Luv Dem Strippers" featuring Nicki Minaj), Rico Brooks (Y.C. "Racks"), BWheezy (2 Chainz "Birthday Song" featuring Kanye West), Michael Snoddy (Lupe Fiasco "Out Of My Head" featuring Trey Songz), Kinky B (Young Jeezy "Ballin" featuring Lil Wayne), Beautiful Lou (A$AP Rocky "Trilla"), Tami Chynn (Jennifer Lopez "Hypnotico"), Trouble (Waka Flocka Flame "Everything I Love" featuring Future & Trouble), D.Rich (Young Jeezy "SupaFreak" featuring 2 Chainz), Big Gates (Plies "Bust It Baby Part 1"). Offering top-notch services in worldwide music publishing, royalty collection and music placements, Great South Bay Music Group Inc. and Travis McFetridge are building the careers of future generations of music creators. Travis' dedication to his clients, passion for music and knowledge of all aspects of the music business make him an asset to anyone he works with. "Finding and developing the next great artist or producer from ground up" is the motto of Travis McFetridge and Great South Bay Music Group Inc.
Events featuring Travis McFetridge