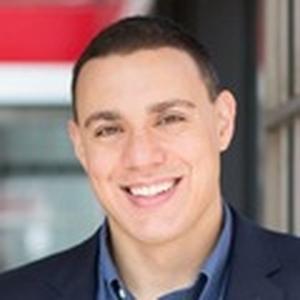 Jordan Amadio, M.D., M.B.A. is a resident neurosurgeon, entrepreneur, and bioethicist. He is an advocate for the transformative power of emerging neurotechnology.
Dr. Amadio is the co-founder of NeuroLaunch, the leading accelerator program for neuroscience startups. In the past year, his work with NeuroLaunch has led to 11 thriving neuro-ventures and over $15 million in value created for young innovators seeking to advance humanity through brain science.
After receiving his medical education at Harvard Medical School, MIT, and Princeton, where he helped develop nano-manufacturing techniques using the atomic force microscope and was named a Barry Goldwater Scholar, he earned an MBA with Distinction from Harvard Business School. He is currently acting chief resident in neurosurgery at Emory University.
Dr. Amadio's scientific publications include research on pituitary tumors, surgical applications of wearable tech, and evidence-based surgery guidelines. His writing and expert commentary has been featured by the Associated Press, BBC, VICE, Boston Globe, Natural History, Cell, and Nature NeuroPod. He serves as Editorial Fellow at NEUROSURGERY, one of the field's premier scientific journals. In 2014, he conceived and curated the first landmark theme issue of the American Medical Association (AMA) Journal of Ethics devoted to brain surgery.
Dr. Amadio is a winner of the AMA Foundation's Excellence in Medicine Leadership Award and has been named "40 under 40" by a number of publications, including Atlanta Business Chronicle and MedTechBoston. He has been featured as a speaker at Harvard Medical School, Princeton University, Georgia Tech, Emory University, TEDxPeachtree, SXSW, the Mayo Clinic, and Singularity University. In addition to his professional duties, he serves on the boards of several charitable organizations supporting global health and urban renewal.