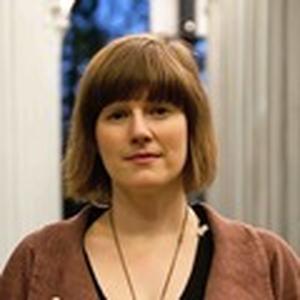 Before Heather McIntosh composed her first movie score, she was already leaving a permanent mark in the music scene. She toured with Lil' Wayne, played bass for Gnarls Barkley, created music with indie bands like Animal Collective, Norah Jones, and St. Vincent, and has performed on stage with a variety of artists, such as Bright Eyes, of Montreal, Cat Power and John C. Reilly and Friends. An indie rocker at heart, she collaborated with the Elephant 6 Collective on various projects.
Heather was one of only four women who made the Academy Awards shortlist of composers for Best Original Score for the 2013 Awards for her score to Craig Zobel's "Compliance," and again in 2015 with her score to her second collaboration with Craig, "Z for Zachariah" (starring Chiwetel Ejiofor, Margot Robbie and Chris Pine).
No stranger to SXSW film festival, she scored Riley Stearns' Faults, Leigh Janiak's Honeymoon, and co-composed the score for Diana Whitten's Vessel with T. Griffin. She most recently scored J. Davis' film "Manson Family Vacation" and Linas Phillips' "Rainbow Time" (both produced by the Duplass Brothers) and had their world premieres at SXSW film festival in 2015 and 2016 respectively. Heather is a Sundance Institute Music & Sound Design Labs at Skywalker Sound alumna, a 2014 Sundance Institute Time Warner Foundation Fellow, and most recently a member of the Academy class of 2016.
Events featuring Heather McIntosh