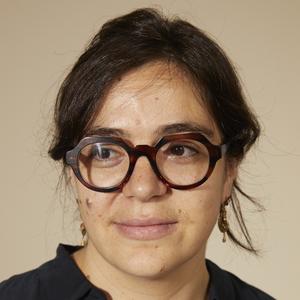 LILA SHAPIRO — Senior Writer, Vulture — @lilapearl
Lila Shapiro is a senior writer at Vulture, New York magazine's entertainment site, reporting on books, TV, film, and more. In her role, she writes investigative features and analysis, and has interviewed subjects including Carmen Maria Machado, Ben Sinclair, Marti Noxon, and Marlon James. She began writing for Vulture in 2016 as a freelancer, joining the staff in 2019.
Prior to Vulture, Lila was a staff reporter at The Huffington Post. She also previously worked at Talking Points Memo editing TPMCafe. She was the 2013 and 2014 recipient of the National Lesbian & Gay Journalists Association's Sarah Pettit Memorial Award for the LGBT Journalist of the Year. She has appeared on WNYC, HuffPost Live, Sirius XM, and more.
She graduated from the University of Chicago, and lives in New York City.
Events featuring Lila Shapiro
Events featuring Lila Shapiro