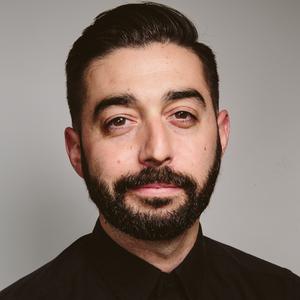 Steve Milton is an award-winning creative leader and entrepreneur working in brand experience and innovation. He is the co-founder of Listen, a NYC based company creating sensory experiences across the music, art, and tech landscape. Milton has collaborated with artists including Brian Eno, Childish Gambino and St Vincent and he has helped launch, grow, and reposition some of the world's leading products and brands including Microsoft, Tinder, Virgin, and Jim Beam.
Milton's sensory-driven approach to brand has been featured in numerous outlets including Fast Company, Forbes, Wired and The Verge, as well as Cannes Festival and SXSW where he has led industry panels on creative collaboration, interactive design and the future of music, art and technology.
As a performer, Milton has toured internationally, and his music has been recognized by Rolling Stone, Pitchfork, and others. Milton earned a Master's degree in Musicology from the New England Conservatory of Music, where he studied postmodern theory and new media.