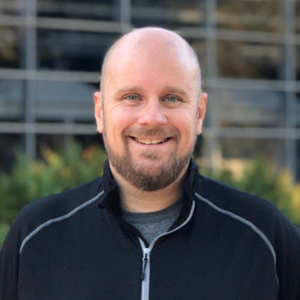 Brian Gregory is the Head of Google Cloud, Sales Engineering based out of Austin. He is responsible for leading a team of Engineers who focus on helping transform Enterprise customers utilizing Google Cloud technologies like (insert product names here

Brian joined Google over two and a half years ago having spent most of his career in managed hosting and cloud services. He's a technologist to the core, and brings a passion for innovation in everything he does. The move to Google gave him the opportunity to drive outcomes for the billions using technology to better themselves, their companies and the world around them.

Prior to joining Google, Brian was the Director of Cloud Strategy & Engineering at Express Scripts, focused on making technology invisible and friction-free for a Fortune 20 HealthCare company.
Brian is a Computer Science graduate from St. Louis University & currently in the Executive MBA program at the University of Texas at Austin.
Events featuring Brian Gregory