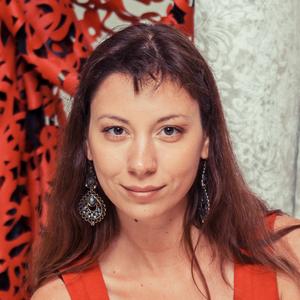 Marina Barayeva is an international photographer, speaker and host of the popular podcast Marketing for Creatives.
She is a known authority in helping entrepreneurs become influencers in their niche. She is also a TEDx speaker, has presented to audiences in Asia and North America, and has been featured in such media as ArtPeople, CCTV, China Radio International, and others.
Born in Russia, Marina has been based for a decade in China, and has organized innovative projects internationally including Lady-Photographer (an online conference), and a fashion show called 'New Year Queen.' She was also part of the Art Project for Beijing Design Week.
She combines Western and Eastern strategies to empower entrepreneurs to build their personal brand and become thought leaders.
Events featuring Marina Barayeva