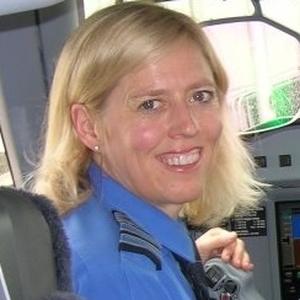 Bonny Simi is the President of JetBlue Technology Ventures, the Silicon Valley venture capital subsidiary for JetBlue Airway's investment and incubation of emerging startups at the intersection of technology, travel, and hospitality.
Ms. Simi is also an airline pilot, engineer, Olympic athlete, TV Commentator and has 30 years in the aviation industry. She has flown aircraft from Boeing, Airbus and Embraer at both United Airlines and JetBlue Airways, and remains a qualified airline captain to this day, flying regularly for JetBlue. She has served in operational and strategic roles within Flight Operations, System Operations, People, Airports, Customer Support and prior to leading the venture arm of JetBlue, she was the head of Talent for the airline.
Ms. Simi is also a 3 time Olympian and 10 time National Champion in the sports of luge and bobsled.