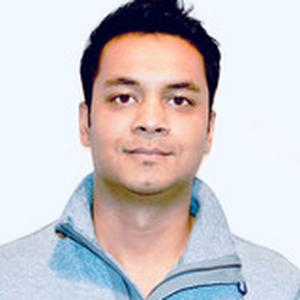 Raz Choudhury is the founder and CEO of SAM.AI. Raz started his career at age 19 as an engineer at IBM. He then spent six years leading IBM's major Northeast accounts such as Goldman Sachs, Mitsubishi International Trading and AXA Equitable. Raz's numerous professional certifications, as well as his broad expertise in internet technologies, drove him to strike out on his own. In 1999, Raz founded and ran USAWeb, now Office Interactive®, an award-winning software development company based out of New York City.
Raz 's career as a tech CEO led him to found SAM to humanize the software experience. SAM achieves this through voice activated conversational AI for mouseless software interaction and network-enabled ecosystems for exchanging warm introductions. SAM was founded with some of the best engineering talent from Raz's former organization as well as trailblazing executives in the technology, machine learning and engineering industry.
Raz attended Columbia University and is an active yogi, environmental steward and advocate for the ethical use of AI. He grew up and resides in NYC with his family.