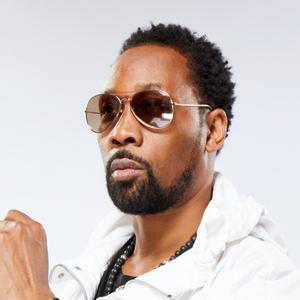 Wu-Tang Clan mastermind Robert Diggs, best known as the RZA among several other pseudonyms, is one of hip-hop's most revered, influential producers. With the group's classic 1993 debut, Enter the Wu-Tang (36 Chambers), he established their widely imitated core sound, consisting of stark, booming beats and chilling samples (heavily drawing from vintage soul records as well as kung fu movies), setting the backdrop for the crew's gritty, violent narratives.

Following the album's trailblazing success, Diggs participated in the pioneering horrorcore group the Gravediggaz, and produced the first wave of solo releases by his fellow Wu-Tang members. Starting with 1997's Wu-Tang Forever, he concentrated less on producing Wu-Tang releases and devoted more time to his solo career, with the gold-selling debut by his alter ego Bobby Digital arriving in 1998.

He also successfully ventured into film and television work, beginning with his highly acclaimed score for Jim Jarmusch's Ghost Dog: The Way of the Samurai (1999) and continuing with a lengthy string of soundtracks (Kill Bill Volume 1 & 2) and acting roles (American Gangster, Californication, Brick Mansions, The Dead Don't Die). He made his directorial debut with 2012's The Man with the Iron Fists, and has also directed Love Beats Rhymes (2017) and Cut Throat City (2020). RZA executive produced the Hulu original series Wu-Tang: An American Saga, which is in its third season. He's also written two books: The Wu-Tang Manual (2005) and The Tao Of Wu (2009).
A touring juggernaut, Wu-Tang Clan have performed at the world's most iconic festivals and stages for decades. Most recently, RZA, Wu-Tang Clan and Nas announced their joint North American tour, which will begin this August and visit 25 cities through October.
In 2022, RZA, along with Legendary multi-platinum and GRAMMY-winning producer DJ Scratch, released their full-length album, Saturday Afternoon Kung Fu Theater via 36 Chambers ALC/MNRK Music Group.