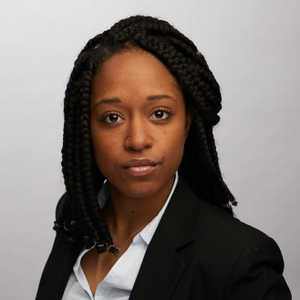 Taylor A. Dumpson, a native of Maryland's Eastern Shore, is a second year Public Service Scholar
and Juris Doctor Candidate.
Ms. Dumpson has interned with the NAACP Legal Defense and Educational Fund (New York,
NY), Lawyers' Committee for Civil Rights Under Law Stop Hate Project (Washington, DC),
Capitol Hill Office of Congresswoman Fredericka S. Wilson (D-FL) (Washington, D.C.),
Wicomico County Office of the State's Attorney (Salisbury, MD), and the District Office of
Delegate Sheree Sample-Hughes of Maryland's District 37-A (Salisbury, MD).
In Spring 2017, while pursuing her Bachelor of Arts degree in Law and Society at American
University in the Nation's Capitol, Ms. Dumpson became the first black woman to serve as
president of the Student Government in the University's 124-year history. In the wake of her
ground-breaking election, she was the target of a racially-motivated hate crime on her first day in
office, followed by cyber-harassment by members of white supremacist groups. However, Ms.
Dumpson did not allow these acts to deter her from her goal of becoming a civil rights attorney,
nor did she let it break her.
Instead Ms. Dumpson fought back by pursuing litigation against the Neo-Nazis who cyberharassed her. And she won.
Not only did Ms. Dumpson reach a landmark settlement—based on principles of restorative
justice—with one of the defendants in her case, she also received a favorable judgement from
Judge Collyer of the United States District Court for the District of Columbia Court. Judge Collyer
found "that a casual nexus exists between the troll storm created [one of the defendants] and Ms.
Dumpson's enjoyment of [American University] and its resources and that Ms. Dumpson was
targeted because of her race and gender." This is one of the first times that a Court has held that
online harassment can interfere with one's use of a public accommodation.
Ms. Dumpson continues to raise awareness on the impact hate and discrimination have on our
communities, and ways to actively combat it. Ms. Dumpson has shared this message by testifying
before Congress and giving a TEDx Talk, and in interviews with various print, television and radio
broadcast media such as CNN, NBC, The Washington Post, The New York Times, WTOP, and
WAMU.
Ms. Dumpson's personal story is featured along with the narratives of other survivors of hate
crimes in a newly released book, "American Hate: Survivors Speak Out," edited by Arjun Singh
Sethi. Ms. Dumpson is the recipient of the Lawyers' Committee's 2018 Frank R. Parker Client
Award, the 2019 National Emerging Leader Award, American Association for Access, Equity and
Diversity, a 2019 Floersheimer Center for Constitutional Democracy Summer Fellow, the 2019
Digital Ethics Award, Loyola University Chicago, and the 2019 Kay Family Award, AntiDefamation League.
In her spare time, Taylor enjoys focusing on social justice issues specifically concerning girls,
women, and people from marginalized identities, as well as youth leadership, and education.
Following law school, she plans to pursue a career in civic-engagement and civil rights litigation,
with a long-term goal of opening a non-profit community center.
Events featuring Taylor Dumpson