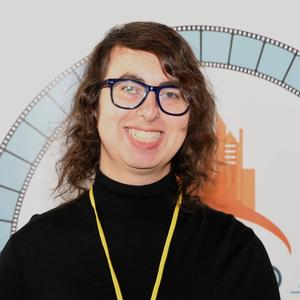 Danielle Solzman started going to the movies as a child. Her earliest memories include watching The Land Before Time at Showcase Cinemas in Louisville, Ky. It was the arrival of another dinosaur movie that changed her life with the release of Jurassic Park in June 1993. Combined with Star Wars, the two films would cement her career goals of one day becoming a filmmaker. While a filmmaking career has yet to happen due to some bumps in the road, Solzman writes about movies, television, and books on those subjects on these pages.
A member of the Critics' Choice Association and various critics groups, Solzman's work can be found on Solzy at the Movies. She also contributes to FF2 Media, /Film, and various other outlets.
Through writing about TV/film, Solzman has had the opportunities to interview Paul Feig, Mark Feuerstein, Jim O'Heir, Josh McDermitt, Rachel Crowl, and a number of transgender actors and fimmakers. In June 2017, Solzman published an article on what needs to be done to improve transgender representation in the media.
Solzman has also studied acting, improvisation, and writing through The Second City Training Center. While she finished her Writing for TV/Film class with an outline for an original sitcom pilot, she's been re-working it in order to make it as a independent film. That's how important trans stories are to her.
A native of Louisville, KY, she holds a BA in Public Relations from Northern Kentucky University and a MA in Media Communications from Webster University.
Events featuring Danielle Solzman
Events featuring Danielle Solzman