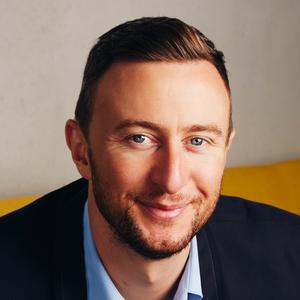 Steven Hancock is the co-founder and COO of MelodyVR, the world's first dedicated virtual reality music platform. MelodyVR enables music lovers to experience live music in a revolutionary new way, offering a vast selection of immersive performances from today's biggest artists and exciting breakthrough talent. Fans are transported to sold-out stadium shows, far-flung festivals and exclusive VIP sessions - all via the MelodyVR app.
Steven is driven by MelodyVR's ability to benefit artists, labels and music fans, and has built partnerships with all of the major labels to realise this vision. The company was founded in 2013 and launched in May 2018.
Steve's first foray into the music industry began during a three-year stint in Ibiza as a hospitality manager for legendary club night, Manumission. His time there gave him a brilliant insight into music experiences as a powerful business driver and on his return to the UK he launched his own company, Zest Hospitality Group. He sold the business in 2011 and following a period running Ibiza Rocks joined Anthony Matchett to create MelodyVR. The company is the only one of its kind listed on the AIM market of the London Stock Exchange.