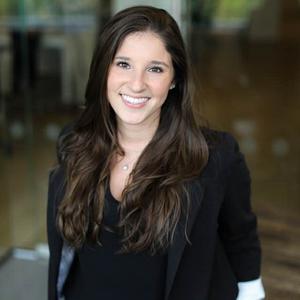 Rachael Podbielak is an experienced trader and strategist with a proven history of working in the digital advertising space. Throughout her career Rachael has taken a variety of roles that include account management, strategy and programmatic trading. Currently, Rachael is an Associate Director of Programmatic Strategy at Cadreon (IPG).
Her current clients include:
· ExxonMobil
· TIAA
· H&M
· Coach
Rachael's academic background includes a bachelor's degree in Journalism, as well as minor in both Marketing and Nutrition, at Indiana University Bloomington. She graduated with specialties in public relations and digital advertising, as well as participated in a Field Study focused on Australian minority media.

Rachael Podbielak has a passion for measurable results and helping individuals with their career development. In her spare time, Rachael enjoys international travel, baking and reading guilty-pleasure mystery books.
Events featuring Rachael Podbielak
Events featuring Rachael Podbielak