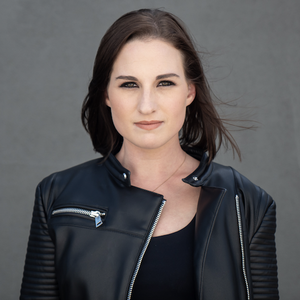 Hannah Babitt is a producer/songwriter manager at This Is Noise MGMT, representing Alex Hope, Nick Monson, Big Taste, Mike Wise, Cook Classics, Arkadi, and Billboard. Babitt is also SVP of A&R at This Is Noise Publishing, a newly created venture with UMPG. She also serves as the Co-Chair of the Songwriting Committee for She Is The Music, a nonprofit organization increasing the number of women working in music – songwriters, engineers, producers, artists and industry professionals started by Alicia Keys, Ann Mincielli, Sam Kirby and Jody Gerson.
This Is Noise Mgmt is responsible for songs that top the charts across genres & internationally, including the following hit songs: Dua Lipa's #1 "New Rules", Jason Derulo's "Want to Want Me", Panic! At The Disco's "High Hopes", Walk the Moon's "Shut Up and Dance", Selena Gomez's "Bad Liar", & Ellie Goulding's "Sixteen".
Previously, Hannah Babitt was Director of Creative at Pulse Music Group, where she worked across the pop roster with song placements for artists such as Justin Bieber, Bebe Rexha, Florida Georgia Line, Fall Out Boy, P!nk, John Legend. While at Pulse, Babitt was credited for her contribution to Martin Garrix/Bebe Rexha's ""In The Name of Love"" and signings of writers responsible for Justin Bieber's Purpose Album.
Events featuring Hannah Babitt