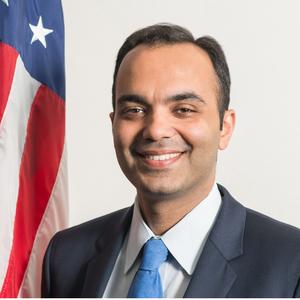 Rohit Chopra is a U.S. Federal Trade Commissioner. Commissioner Chopra has actively
advocated to promote a fair and fully-functioning marketplace through vigorous agency
enforcement that protects families and honest companies from those that break the law. He is
active in international discussions on the digital economy, including the intersection between
data protection and competition.
During his tenure at the FTC, he has pushed for aggressive remedies against lawbreaking
companies, especially repeat offenders, and has worked to reverse the FTC's reliance on no-
money, no-fault settlements. He actively supports modernizing the FTC's analytical techniques
and has written about potential uses of the FTC's competition rulemaking authority, which has gone unused for decades.
He holds a BA from Harvard University and an MBA from the Wharton School at the University
of Pennsylvania.