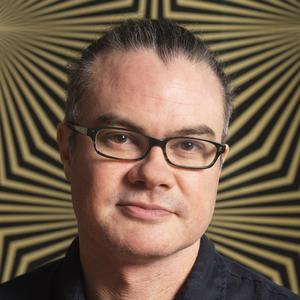 Seb Chan is Chief Experience Officer at the Australian Centre for the Moving Image, where he is responsible for holistic experience design & delivery, overseeing the teams responsible for omni-channel visitor experience and digital, brand, marketing and communication design, product and technology as well as the museum's collections, digitisation and digital preservation programmes. He previously headed the digital renewal and transformation of the Cooper Hewitt, Smithsonian Design Museum in New York from 2011 to 2015, where he also led trials in the acquisition of digital design, including the first app to enter the Smithsonian's permanent collection. Prior to 2011 he was Head of Digital, Social & Emerging Technologies at Sydney's Powerhouse Museum. His work has won awards from the American Alliance of Museums, the One Club, D&AD, Fast Company, Museums and the Web, and Core77.
He is currently a member of the International Advisory Board of the Art Science Museum (Singapore), an advisor to the National Heritage Board of Singapore, and is also a Board member of Diversity Arts Australia. he has previously been on advisory boards for Exploratorium, Hammer Museum at UCLA, National Museum of Australia and others.
He is also an Adjunct Professor, School of Media and Communications, in the College of Design and Social Context at RMIT University and has held a parallel life in electronic music, festival and event production, magazine publishing and digital art.