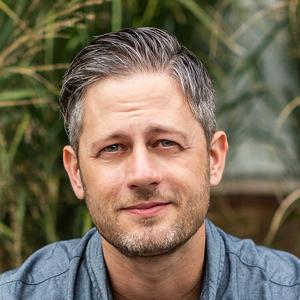 Joel Krieger is chief creative officer of Second Story, a design studio focused on immersive, multi-sensory interactive environments. Working across cultural and brand spaces, Second Story designs new experiences that defy labels, elicit emotion, and spark action.
As head of Second Story, Joel leads the studios' three locations in Portland, Atlanta, and New York. His work merges graphic and experience design, visual effects and programming with industrial design and architecture. Endlessly fascinated by the art of collaboration, Joel brings together radically different ideas and people for the ultimate creative mash-up.
His design work has been recognized by Communication Arts, HOW Design, the Society of Experiential Graphic Design, FastCo Design, The Webby Awards, IxDA, and The American Alliance of Museums. Joel is a regular speaker at forums like the Experiential Marketing Summit, MuseumNext, and AIGA. Joel also serves on the advisory board of The Ocean Experience Project, an immersive entertainment attraction focused on ocean conservation and activism.
Events featuring Joel Krieger
Events featuring Joel Krieger