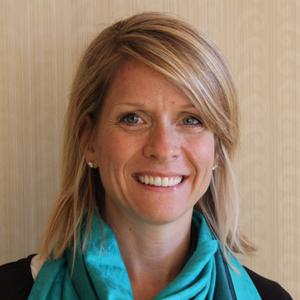 Thayer Lavielle joined Wasserman in 2011 and currently leads Talent Marketing and Operations across the company's Team Sports, Broadcast, Coaching and Women's Divisions. In her current role, Lavielle leads the sales and marketing team to create marketing platforms and singular ideas which support our agents in their ability to monetize their clients - athletes, coaches and broadcasters. A brand strategist at heart, she is responsible for creating and launching the process for analyzing and evaluating talent's marketability and harnesses the internal eco-system to move from strategy to execution Lavielle also plays a leading role in Wassermann's recently launched women's division, called The Collective.
Leading up to her role, Lavielle held the role of EVP, Corporate Growth and Development. Working across divisions to identify emerging trends and opportunities in the global sports and entertainment industries, Lavielle was responsible for the creation of new areas of innovation and growth. From regional growth in China, broad-based business development across brands, properties and talent, and the creation of master brand events, Lavielle's main goal was growing Wassermann's network and business.
Prior to that role, Lavielle managed the staff and business around Wasserman's brand retainer accounts (11). Her client work has spanned the globe across both sports and entertainment for key international clients such as PepsiCo, Microsoft, Diageo and American Express. During her tenure in that position, she managed a staff of 45 and revenue over $15million, growing her accounts 10% year over year. Today, she reports directly to the Chief Operating Officer of Wasserman.
Throughout her career, Lavielle has negotiated over $250 million worth of talent, brand, property and venue deals in sports and entertainment. Well-versed in brand and talent strategy, partnerships, events, and hospitality, she has been at the forefront of innovations in consumer engagement, including app development and integration, personalized experiences, retail integration, ticketing and delivering thought leadership. She understands the ever-changing needs of a consumer and how a brand must answer that call.
Lavielle came to Wasserman from Brandthink, a full service agency in Charlotte, NC, where, as a partner, she developed a number of projects for sports-related clients. Prior to Brandthink, Lavielle led the business initiatives of JR Motorsports where she played the lead role in developing the Dale Earnhardt Jr. brand. Including securing Dale Jr. lifestyle partnerships, creating and managing his charitable foundation, growing and maximizing his fan activities and and base, and building his production company and bar business from the ground up.
She began her career in journalism as a producer at ABC News on World News Tonight and Good Morning America and transitioned into the marketing world, working on both the agency side and directly for brands. Her longest tenure was at L'Oreal where she had roles in PR and Marketing, eventually running Lancome's $400 Million promotional marketing business.
Lavielle is a graduate of Colgate University and lives in Cary, North Carolina with her husband and three children.
Events featuring Thayer Lavielle