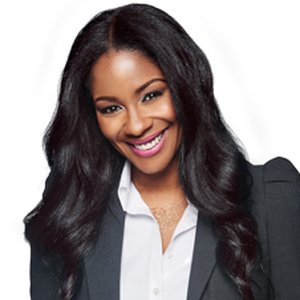 Ericka Pittman is a highly accomplished Marketing Executive with more than 25 years of success in the CPG, beauty, luxury goods, wine & spirits, food & beverage, tech and media industries. Prior to joining Viola brands, Ericka was the Chief Marketing Officer at AQUAhydrate, Inc. where she was responsible for spearheading and directing the Company's marketing, sales functions, and departmental goals, objectives, and operating procedures. Before, AQUAhydrate, Ericka spent 9 years at Combs Enterprises holding multiple roles within the organization including Vice President of the Chairman's Office. Ericka had previously spent 15 years working in interactive and publishing media, holding positions at iVillage.com; Honey, Heart & Soul, and Savoy Magazine (Vanguard Media Group); Baby Talk Magazine (Time Inc.); Glamour Magazine (Condé Nast); Vibe & Vixen Magazines (Vibe Media Group); and GIANT Magazine (Radio One Inc).
She currently serves as a member of number of organizations including Women in Entertainment Empowerment Network (WEEN), National Association of Professional Women and Advertising Women of New York (AWNY). She also lends her time and energy to a number of causes and other organizations, including Dress for Success and Network for Teaching Entrepreneurship (NFTE).
Ericka holds a Bachelor of Science (B.S.), Corporate Communications from Baruch College as well as an Executive Women in Leadership certification from eCornell University. Originally from Brooklyn, NY, she now resides in Los Angeles, CA.
Events featuring Ericka Pittman