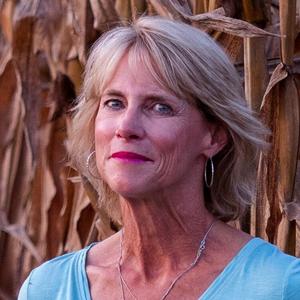 Annie Dee is the President of Dee River Ranch and co-owner along with her 10 siblings, a niece and nephew. Annie began full-time employment on Dee River Ranch after graduating from Clemson University's College of Agriculture.
Dee River Ranch is a 10,000-acre family operated farm located on the Alabama-Mississippi state line outside of Aliceville, Alabama. The farm rotates production of corn and soybeans. Pines and hardwoods have also been planted on some of the acreage. Additionally, Dee River Ranch has over 1,000 herd of Brahman and Angus cross-bred cattle.
At Dee River Ranch, Annie's role consists of financial management, farm fertility, short and long-tern forecasting, and help with day-to-day operations -- including most of the combining.
Annie has given presentations at Farm Journal's Top Producer, Executive Women in Agriculture and Trust in Food, and serves on the Alabama Ag Credit Board of Directors. Her extensive work with the Howard G. Buffett Foundation on Invest and Acre helped reduce food insecurity in rural areas of the U.S., and the Harvesting the Potential has promoted soil health through the use of cover crops and no-till.
Events featuring Annie Dee
Events featuring Annie Dee