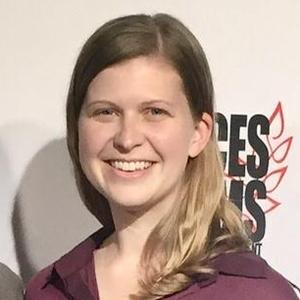 Carissa Dorson is a Los Angeles-based cinematographer, originally from Silver Spring, Maryland. She learned her craft at Florida State University's College of Motion Picture Arts. Carissa began her career shooting videos for CollegeHumor and Funny or Die, and has since expanded to features, short films, commercials, and music videos. Her commercial clients include Google, Lululemon, Glad Press'n Seal, Ford, Dos Equis, and Brita, for which she filmed a spot starring Stephen Curry.
Carissa most enjoys using the camera to tell character-driven, relatable (and usually funny) stories. She recently shot a short film called "I Think She Likes You," which premiered at Tribeca. Her latest feature, "It's a Party," is now streaming on Showtime.
Carissa is also a fine art photographer, with an interest in portraiture. Her ongoing photo series, Funny People. Serious Photos, was featured in L.A. Weekly.
When Carissa is not filming or taking photos, she loves playing Ultimate Frisbee and seeing improv shows at UCB.
Events featuring Carissa Dorson