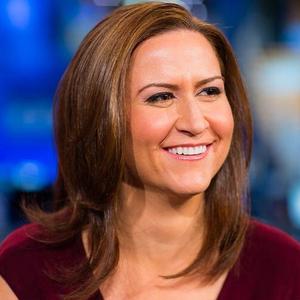 Alicia Syrett is the Founder and CEO of Pantegrion Capital, an angel investment vehicle focused on seed and early stage investments. She is a recurring panelist on CNBC and MSNBC, a Contributor for Inc., a 2019 Fellow at the Economic Club of New York, and an Instructor at Columbia University. She is a member of the National Association of Corporate Directors (NACD), Women's Forum of NY, and WomenCorporateDirectors. She currently serves on the Board of the NY Tech Alliance, several company and advisory boards. Her TED talk on "Why VCs and Angel Investors Say 'No' to Entrepreneurs" has been viewed over 200,000 times. She tweets @AliciaSyrett.
Ms. Syrett was named as one of LinkedIn's "Top Voices in Startups and Entrepreneurship," one of the "30 Women in Venture Capital to Watch" by Business Insider, one of the "25 Angel Investors in New York You Need to Know" by AlleyWatch, one of Wharton's "40 Under 40" by Wharton Magazine, and one of Virgin's "Five Next Generation Leaders Emerging from Tech." She has been featured in Forbes, TechCrunch, Inc., The Huffington Post, Mashable, Entrepreneur, NPR's Marketplace, and USA Today. She has also appeared on CNBC's Make Me a Millionaire Inventor and Cash Crowd, Nightly Business Report (NBR) on PBS, and Fox Business's Risk & Reward. She founded The Point 25 Initiative and also wrote a Guide for Entrepreneurs for #MentHERnyc, an event she co-founded.
Prior to founding Pantegrion, Ms. Syrett spent over 10 years in the financial industry, which included her entrepreneurial journey as the first employee and CAO of a multi-billion dollar private equity firm. She graduated early from the Wharton School at the University of Pennsylvania with a BS in Economics (magna cum laude) and concentrations in Finance and Accounting. She also possesses two MBA degrees from the London Business School (with distinction) and Columbia Business School where she received Beta Gamma Sigma honors.