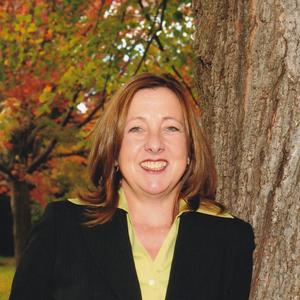 Cheryl Eagan-Donovan is a writer and filmmaker whose latest film, Nothing Is Truer than Truth, about Shakespeare, sex, and Italy, premiered at the Independent Film Festival Boston in 2018 and was released on Hulu, Amazon Prime, and several other platforms in 2019 by Gravitas Ventures.
Her debut documentary All Kindsa Girls screened at film festivals and art house theaters in London, Toronto and throughout the U.S., is featured in Paul Sherman's book Big Screen Boston, and was short-listed for the PBS series POV. She previously worked as publicist for the award-winning features All the Rage (Roland Tec 1996) and Could Be Worse! (Zack Stratis 2000), and represented Helen Stickler (Stoked, Andre the Giant Has a Posse) and Kaylyn Thornal (Payoff, A Centered Universe).
Eagan-Donovan served on the Board of Directors of Women in Film & Video New England, The Next Door Theater, and The Shakespeare Oxford Fellowship. She has published articles about Shakespeare, screenwriting, and film in literary journals and magazines, and has received awards from the Shakespeare Fellowship Foundation and the De Vere Society. She is a frequent lecturer at conferences and teaches writing, film, and literature at Lesley University, Northeastern University, Lasell College, and Grub Street Center for Creative Writing. She also provides script consulting services for screenwriters.
She moderated a panel on Adaptation for screenwriters at the 2019 Association of Writers & writing Professionals (AWP) Conference in Portland, OR and appeared on the National Public Radio (NPR) program The Jefferson Exchange.
She received the Oxfordian of the Year Award in 2019 for her work on the Shakespeare documentary Nothing Is Truer than Truth, and was invited to speak at the National Press Club in March 2020 at the Centennial Celebration of the book Shakespeare Identified.
Events featuring Cheryl Eagan-Donovan