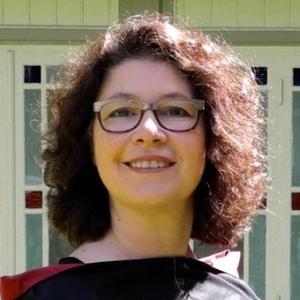 Karina was born in Riga, Latvia and moved to San Francisco in 1988.
She is a serial entrepreneur, mentor, adviser, and educator. She spent more than a decade in Silicon Valley in senior positions helping companies grow globally. She also launched three ventures of her own, including WorldUpstart, a consulting practice focused on providing mentorship and advice on best innovation practices to institutions around the world and helping international companies enter US market.
In addition, she worked as a Digital Enterprise Portfolio Manager at the University of Pennsylvania PCI Ventures where she managed a portfolio of 19 companies and launched and ran AppItUP Challenge, a digital accelerator for mobile apps. She is now a Director of Business Incubation and Accelerator Programs at the University City Science Center where she is managing a suite of Global Soft-Landing Programs.
Karina serves on the board of advisors for multiple companies and is a member of the Investment Advisory Committee for the Ben Franklin Technology Partners of Pennsylvania.
She frequently gives seminars and webinars on a range of topics that may be helpful to startups including "From Idea to the Company", "Structure for Academic Innovation" and "Pretotyping," based on the work of Alberto Savoia and Jeremy Clarke.
Her other interests include translating poetry. Her translations of Russian poetry has been published in World Literature Today and Common Knowledge, as well as other publications.