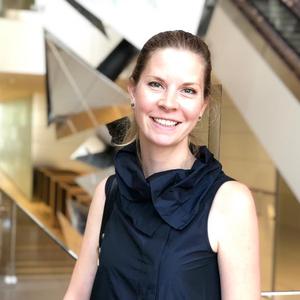 In her role as Deputy Commerce Director of International Business for the City of Philadelphia at the Department of Commerce, Lauren Swartz leads initiatives to grow Philadelphia's international business and relationships. With a focus on global business attraction, capital attraction, foreign direct investment, and promoting exports, her work creates jobs and strengthens the local economy. She plays a leading role in crafting the global strategy for Philadelphia and hosts delegations, diplomats, business and investors from abroad, and representing the City of Philadelphia worldwide.
Previously Lauren served as the Deputy Director at the non-profit trade association, Food Export USA – Northeast, working with promote U.S. exports in over 40 countries around the world. Funded by USDA, this public-private partnership produced over $500 million in export sales annually. Lauren also has experience running her own consulting firm specializing in international project management and food marketing. She has worked in Copenhagen, Denmark at an international university where she facilitated programs for students of European politics, business and economics.
Lauren is a Board Member and Fellow of the Leadership Philadelphia Core Class of 2016. She is on Board of Directors for the non-profit Women Against Abuse in Philadelphia and the Sino-American Pharmaceutical Association of Greater Philadelphia. She earned a B.A. in Communications at Randolph-Macon Woman's College with minors in Business Economics, Spanish and Philosophy. She speaks some Danish and Spanish and has traveled for work and pleasure to over 25 countries.