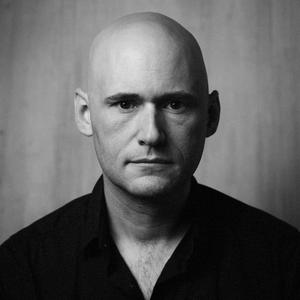 Chris Ohlson is an award winning Brooklyn-based filmmaker. His work spans a range of feature films, branded content, video installations, television commercials, short films, music videos, and more.
Over the last two decades, his films and videos have screened all over the world, in all shapes and sizes, from prestigious international film festivals and museums, to tiny bar and backyard showcases.
Chris is a co-owner of REVELATOR, a creative production boutique with advertising clients including; Google, Samsung, Dell, IBM, Indian Motorcycle, Viacom, Pandora, Spotify, Dodge, Capital One, Indeed, Cisco, Complex, Dun & Bradstreet, BazaarVoice, PayPal, Western Union, Total Wireless, Sam's Club, The PGA, Champs Sports, and many more.
He's a member of the Producers Guild of America (PGA) and was previously a Sundance Institute Creative Producing Fellow, as well as an alum of the Independent Filmmaker Project (IFP) Narrative Lab Program and the Rotterdam Labs. Chris has lectured at the University of Texas at Austin and has been a mentor and speaker for the Sundance Institute, IFP, Film Independent and SXSW.