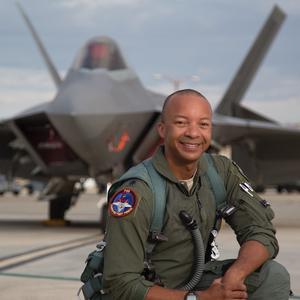 Colonel Randy "Laz" Gordon, PhD is currently serving as
the Director for the Secretary of the Air Force's AI
Technology Accelerator with MIT. Prior to this, he served on
the Secretary of the Air Force's AFWERX Technology
Innovation Team with business, academia, and Airmen. He is
also a Presidential Fellow, Harvard Business School
Alumnus, DARPA Fellow, Massachusetts Institute of
Technology Fellow, and graduate of the US Air Force's
School of Advanced Air and Space Studies (SAASS). He
served the F-22 Combined Test Force as its commander and
has additional flight test pilot experience in the F-15C/E, A-
10A/C, F-16A/C, Bombardier BD-700 Global Express
business jet, and 70 other military and civilian aircraft.
Events featuring Randy Gordon