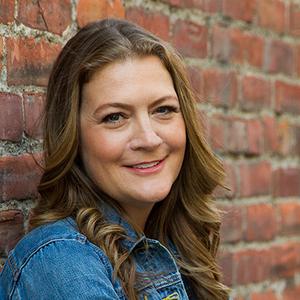 Jody Vandergriff is an award winning serial entrepreneur from Silicon Valley. As a powerhouse woman in tech, Jody is a seasoned speaker and startup advisor who inspires leaders to overcome challenges through grit, creativity and lots of humor.
Jody began her entrepreneur career 15 years ago as the founder of WebDAM, the first cloud-based digital asset management platform for enterprise marketing teams. She launched WebDAM in 2010, bootstrapping the company to a market leadership position and doubling revenue year over year until acquisition by Shutterstock in 2014. Today, WebDAM manages the digital assets for some of the most recognizable brands including Coca-Cola, Google and Starbucks.
Jody recently launched her new venture, Seeker, a travel platform connecting content creators with brands and fellow travelers. She is an avid traveler herself who, along with her husband and two young kids, has journeyed to over 25 countries. Through her travels, she has become a relentless advocate for the advancement of women and girls worldwide.
Jody has been named a Woman of Influence by Silicon Valley Business Journal, Woman of Excellence by the National Association for Female Executives (NAFE), one of the Top Women in Digital by Cynopsis Media and one of the 50 Women in Tech Dominating Silicon Valley by Tech.co.
Events featuring Jody Vandergriff