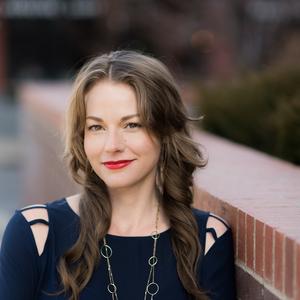 A trailblazer in the rapidly evolving and expanding cannabis industry, Natasha Lannerd can share her deep knowledge of what it takes to compete, grow and thrive.
During her years in cannabis, Natasha has watched the industry expand well beyond people looking to just get high. In her role at the innovative edibles company 1906, Natasha leads efforts to promote a "New High." That means functional highs carefully designed to make life better through targeted experiences to improve sleep, love, mood, energy, and focus and diminish stress and pain using natural plant medicines combined with select strains of cannabis.

Natasha came to cannabis after spending time in the natural foods industry where she worked as a sales management professional for high-growth groundbreaking brands such as Udi's Gluten Free and Simple Mills. A Colorado native, she witnessed the birth of the legal cannabis industry and, after an unexpected health event, she found herself looking to blend her knowledge of natural food and her appreciation for cannabis into a career that brings greater health and well-being.

Natasha first joined Pax Labs Inc., where she established its dispensary channel and launched the Era Vaporizer. Building on that experience, she consulted for several distinctive cannabis brands including Lord Jones, Vangst and Mary's Nutritionals.
In 2017, she joined the 1906 team as Director of Business Development. An early employee of this expanding cannabis startup, Natasha works alongside the CEO & founder Peter Barsoom. She focuses on a range of corporate development projects including product development, geographical expansion, competitive licensing and growth strategy. 1906 has pioneered the fastest-acting edibles on the market to offer consistent, predictable and effective functional highs.
The company has just released a new line of Drops, cannabis and plant medicine in pill form that is set to transform the industry.

Events featuring Natasha Lannerd